American Music Therapy Association (AMTA)
The mission of the American Music Therapy Association is to advance public awareness of the benefits of music therapy and increase access to quality music therapy services in a rapidly changing world. According to the AMTA, "Music Therapy is the clinical and evidence-based use of music interventions to accomplish individualized goals within a therapeutic relationship by a credentialed professional who has completed an approved music therapy program."
The Certification Board for Music Therapists (CBMT)
The Certification Board for Music Therapists is the only organization to certify music therapists to practice music therapy nationally. Its MT-BC program has been fully accredited by the National Commission for Certifying Agencies (NCCA) since 1986. There are currently 8,019 music therapists maintaining the MT-BC credential and participating in a program of re-certification designed to measure or enhance competence in the profession of music therapy. ​Music therapists need to complete 1,200 hours of practicum and internship training to earn the credential of MT-BC (Music Therapist – Board Certified).
Council for Affordable Quality Healthcare, Inc. (CAQH)
CAQH ProView® is the trusted electronic solution and industry standard for capturing and sharing healthcare provider self-reported data. More than 1.4 million physicians and other providers now enter and maintain a wide range of information within CAQH ProView, each creating a comprehensive "provider pro le" to share with the healthcare organizations they choose.
Pennsylvania Department of Human Services (PA DHS)
PA DHS provides services – including medical assistance, SNAP, TANS, child care, child welfare, and more – that improve the quality of life for Pennsylvanians.
Magellan Behavioral Health of Pennsylvania
For more than two decades, Magellan Behavioral Health of Pennsylvania has been managing behavioral health services for PA HealthChoices members in collaboration with its county customers, providers and community stakeholders. Today, the organization proudly manages services for thousands of members in Bucks, Cambria, Delaware, Lehigh, Montgomery and Northampton counties.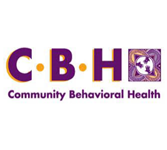 Community Behavioral Health (CBH)
Community Behavioral Health is a not-for-profit 501(C)(3) corporation contracted by the City of Philadelphia to provide mental health and substance abuse services for Philadelphia County Medicaid recipients.